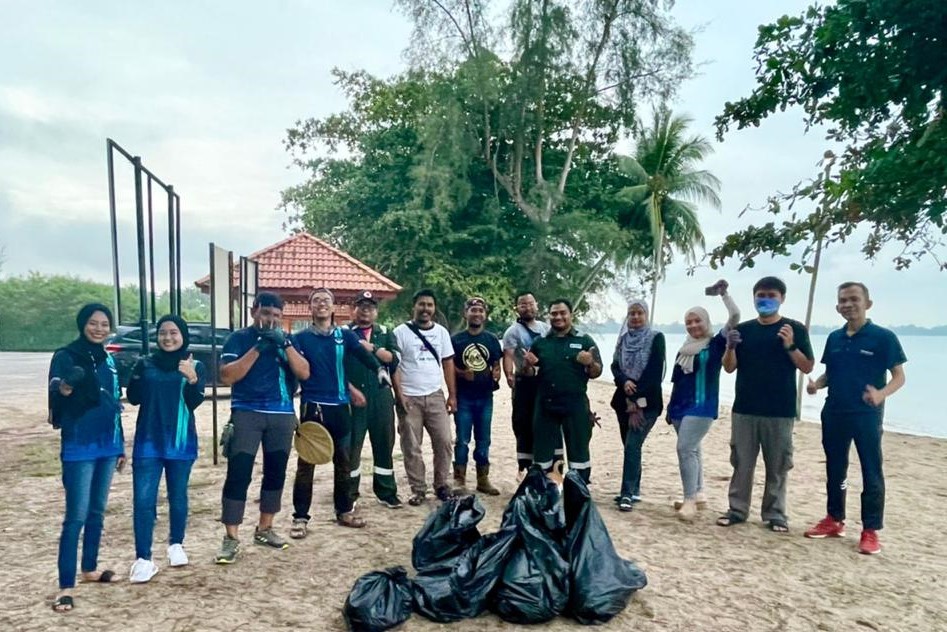 Fostering employee engagement is crucial for the organisation as it enhances the performance of talent.
Realising this matter, TRANSWATER Sport and Recreation Club (TSRC) organised the TW Pengerang Get-together event at Pantai Punggai Pengerang, Johor on 5 July 2022. The event features beach cleaning activities along the Pantai Punggai followed by a barbecue feast.
Attended the event were TRANSWATER Pengerang staff, TRANSWATER Environmental Solutions (TES) staff as well as En. Amri A. Rahman, Head of Southern Region Operation (SRO). TSRC hoping that this kind of activity will strengthen the relationship between Pengerang and other teams in TRANSWATER for enhanced teamwork.