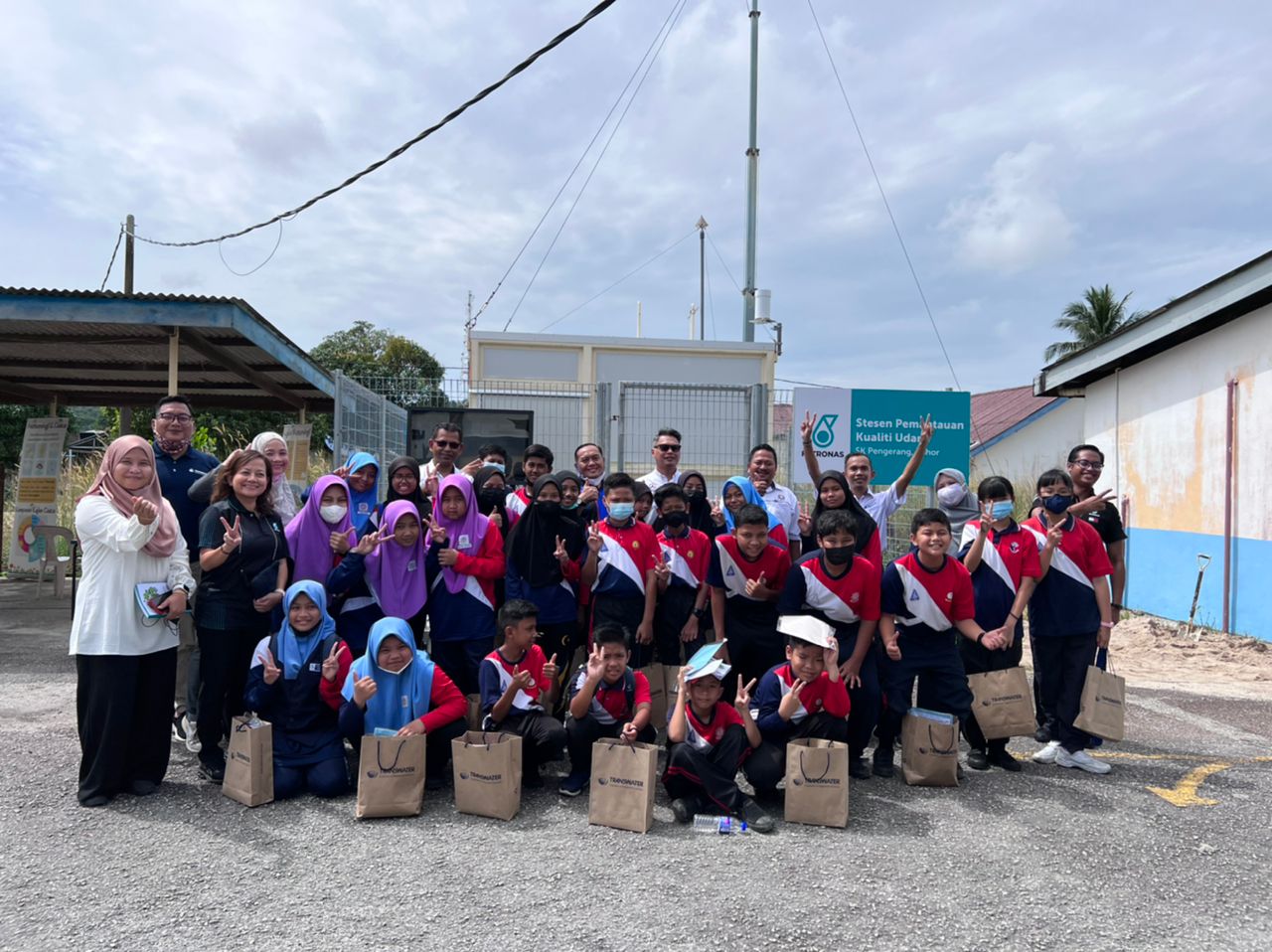 TRANSWATER has organised the Student and School Ambassador programme in collaboration with PETRONAS Refinery & Petrochemical Corporation (PRPC) and Pejabat Pendidikan Daerah Kota Tinggi at Sekolah Kebangsaan Pengerang on 6 July 2022.
This corporate social responsibility event is part of the requirement for the Continuous Air Quality Monitoring Project (CAQM) for PRPC run by TRANSWATER Environmental Services (TES). The aim of this event is to educate the students on the function of the CAQM station in providing the meteorology and ambient air quality data in the Pengerang area.
The activities included CAQM Briefing, Pop Quiz, Art & Craft (My Weather Station), Safety Passport as well as Drawing Competition. Principal of SK Pengerang, Tn. Haji Sharuza Acknowledged TRANSWATER and PRPC for the initiative to organise the event that encourages students to learn science in a fun way and inculcate the health and safety aspect at a young age.