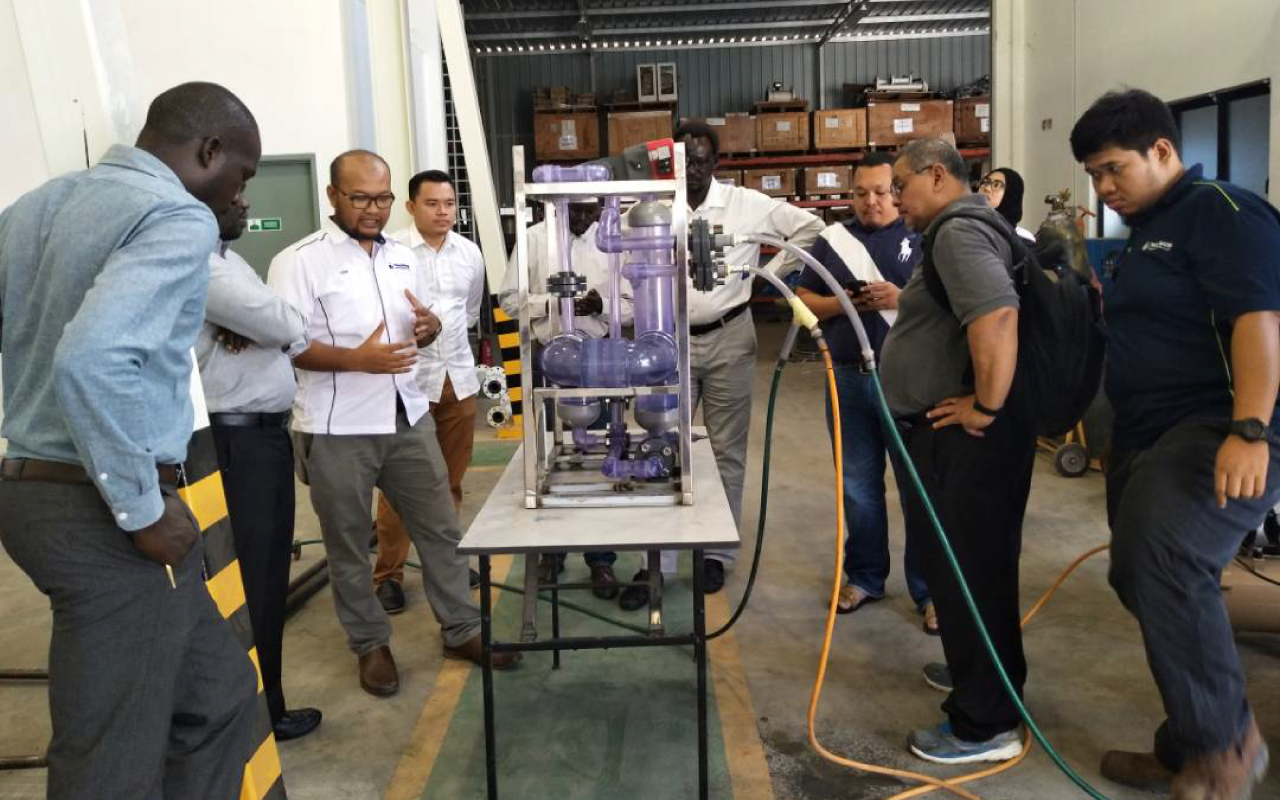 TRANSWATER Metering Solutions Sdn Bhd received 7 delegations from Ministry of Petroleum South Sudan, DAR Petroleum Operating Company (Sudan), PETRONAS Carigali Sdn Bhd (PCSB) Kerteh and PETRONAS GTS on 8 May 2018.
During the visit, the delegations were introduced to the Accuflow Multiphase Flow Meter and its functions.
TWMS team demonstrated the MPFM operations by using the newly developed MPFM Skid Model. The transparent pipe gives a clear view on how the separation works and proves the principle of operation behind the technology.