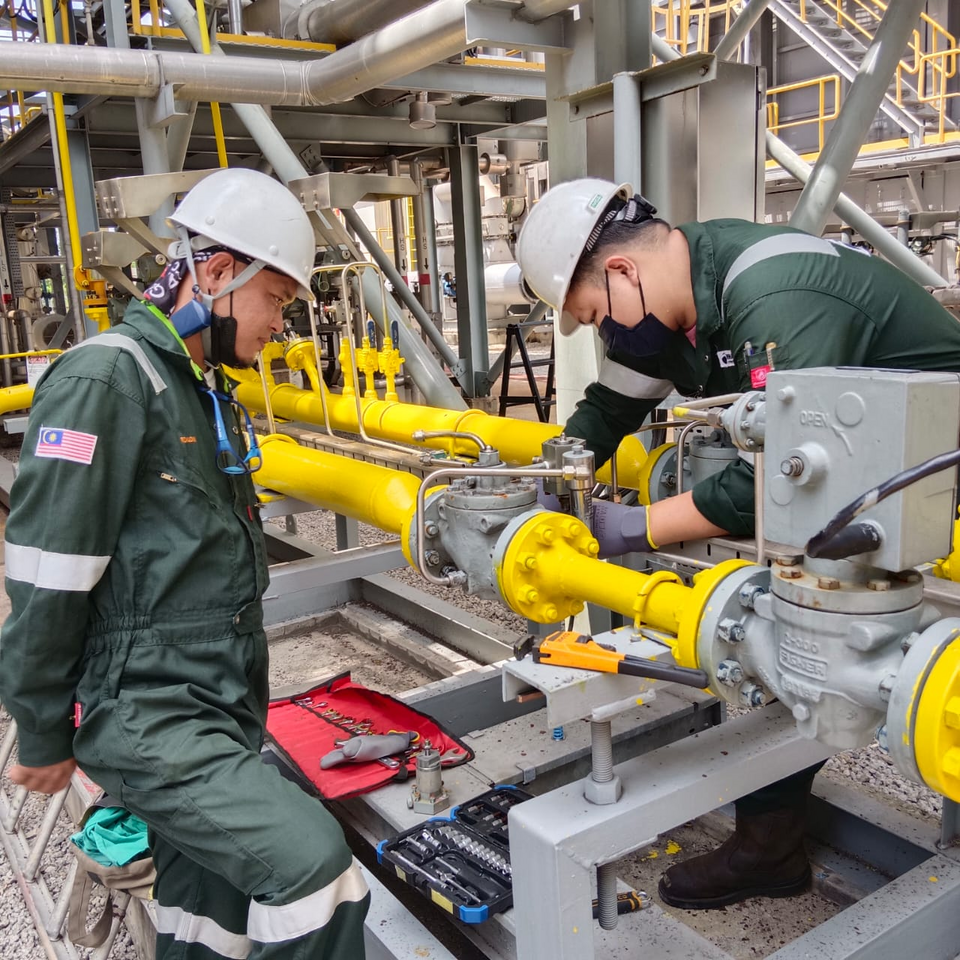 TRANSWATER recently organised several sessions on Pressure Regulator Training. These sessions aimed to enhance understanding of various types of pressure regulators, applications, and testing procedures. The training was conducted by our esteemed presenter, Mohd Rizauddin, from the East Coast Operation (ECO) service team.
There were 18 participants from ECO – Process & Plant Services (PPS) and Valve team, along with the Northern Region Operation (NRO). These training sessions were essential for building expertise in pressure regulators, which played a crucial role in our operations.
The first session, titled "EZR & Slam Shut," covered the working mechanisms and applications of EZR and Slam Shut valves, as well as the basic principles of gas skid operation. Followed by the second session, focused on the MR 95H and MR 98H pressure regulators, including their working principle, internal parts, and testing procedures. Lastly, there was a session on tank blanketing and ACE 95, providing insights into the working principle of Tank Blanketing Regulators and vapor recovery.