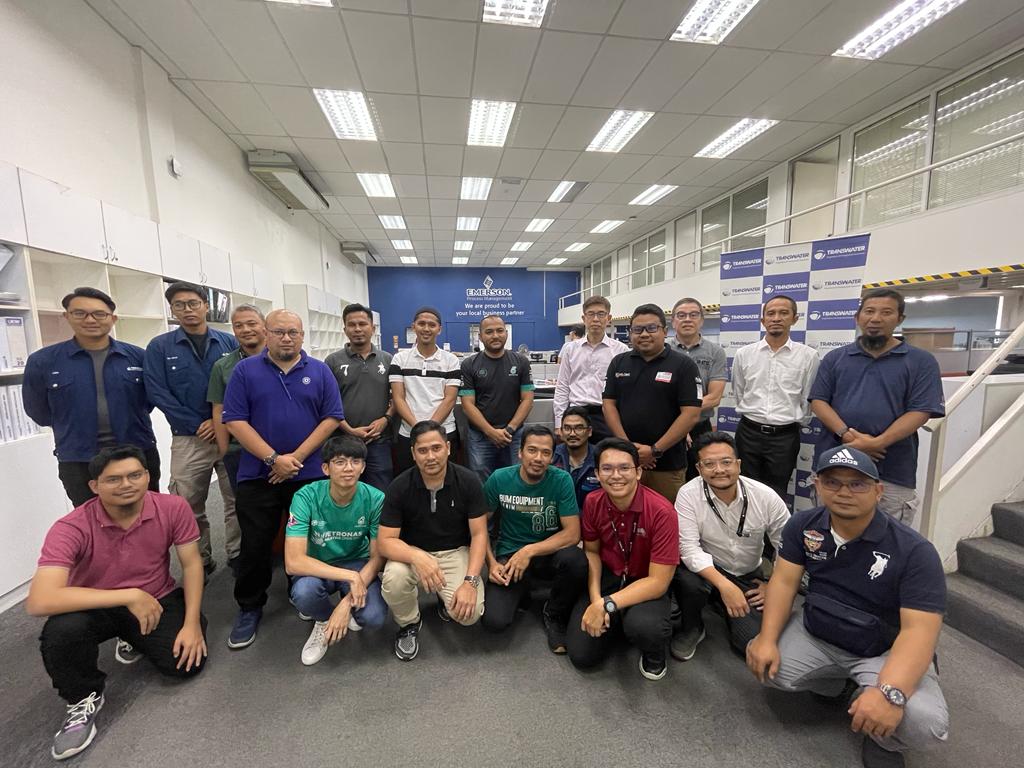 TRANSWATER recently organised a highly informative Digital Valve Workshop on the 13th and 14th June 2023. The workshop aimed to enhance participants' understanding of digital valve technology and its practical applications.
With a total of 7 participants from Carigali Hess, 4 participants from Petronas Carigali PMA, and 3 participants from Petron Port Dickson, the workshop fostered collaborative learning and exchange of knowledge among industry professionals.
The workshop focused on utilising the diagnostic functions of the DVC6200 to troubleshoot, conduct preventive maintenance, and implement predictive maintenance strategies. Participants gained valuable insights from Emerson, Mr Jared Yeo and Mr. Ivan Poon on the benefits of valve condition monitoring (VCM). The hands-on session provided a practical experience of configuring and calibrating the DVC6200 using ValveLink software, with special emphasis on the Partial Stroke Test (PST).