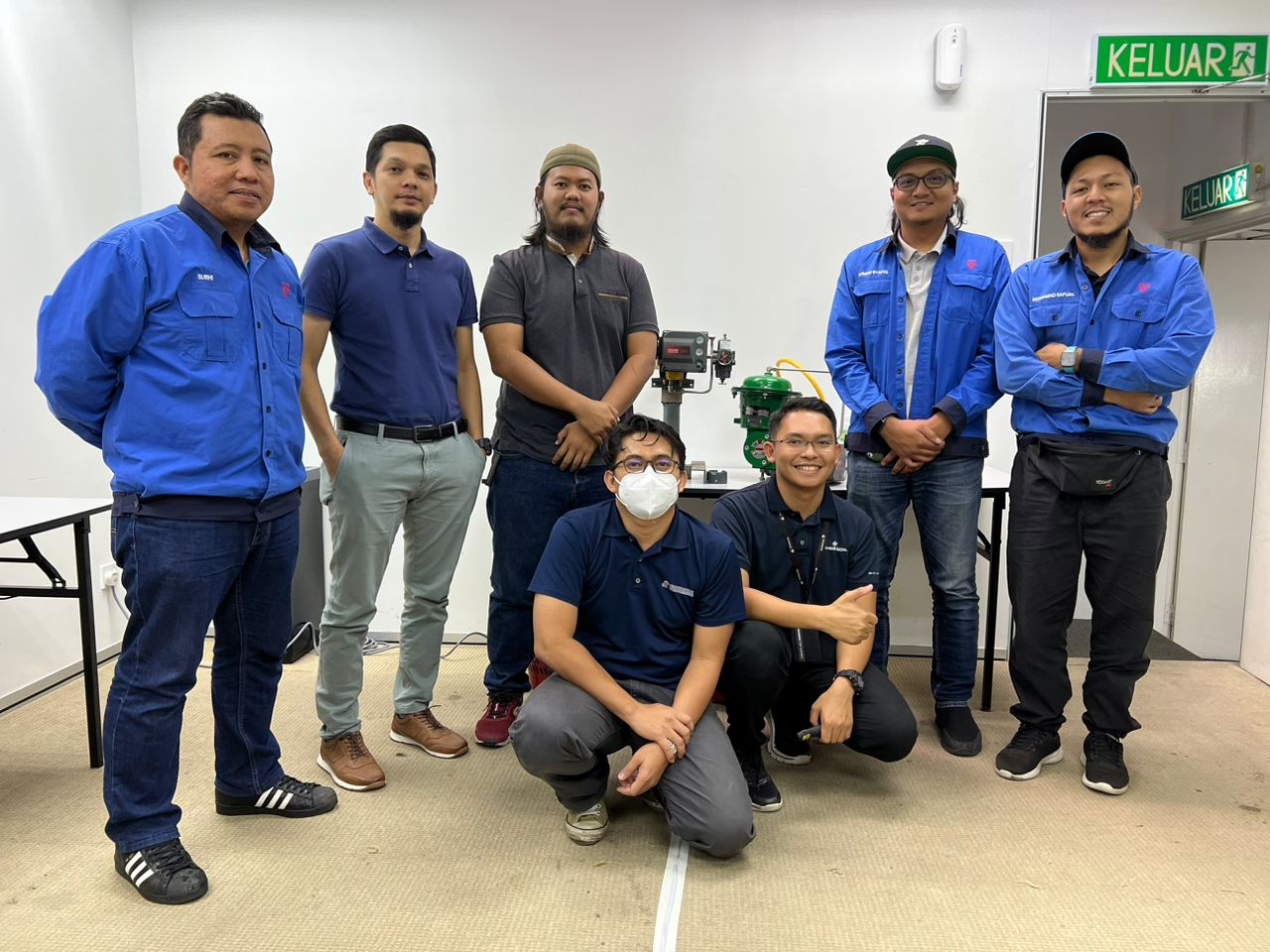 TRANSWATER recently held a workshop for TNB Power Plant on 5 April 2023, focusing on our control valve product range in the power industry. The workshop aimed to provide a control valve theory/application and a hands-on experience in the calibration, diagnostic, and troubleshooting of FIELDVUE products.
The workshop was presented by Qayyum and Sufyan from Valve Division, and attended by five participants from TNB Power Plant, who had a chance to explore TRANSWATER's range of products in the power industry. They were also given the opportunity to troubleshoot the digital valve controller using ValveLink software and introduced to basic data interpretation.
The participants found the workshop helpful and expressed their interest in purchasing a higher diagnostic tier for positioner and implementing diagnostic in their daily routine.