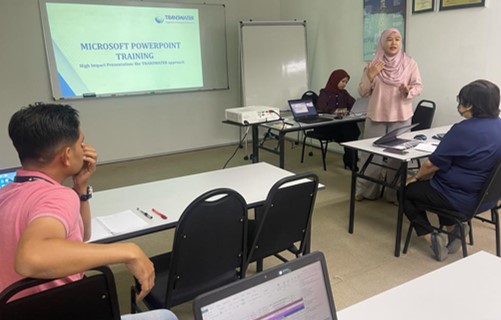 The Marcom Department recently organised a Microsoft PowerPoint training for more than 50 TW employees on   March 21, 2023.
The training includes customised content designed specifically for TRANSWATER employees in order to create a professional standard of presentation with a touch of TRANSWATER style.
The two-hour training was filled with   "do's and don'ts"   for the presentation, and the trainers, Azian and Latifah, spilled the tips, tricks, and reusable resources.
One of the participants, Aliatul Mona from the Project Department, stated that she enjoyed how the trainer delivered the training and learned new things during this session. "The trainer truly has deep knowledge on the subject," she added.