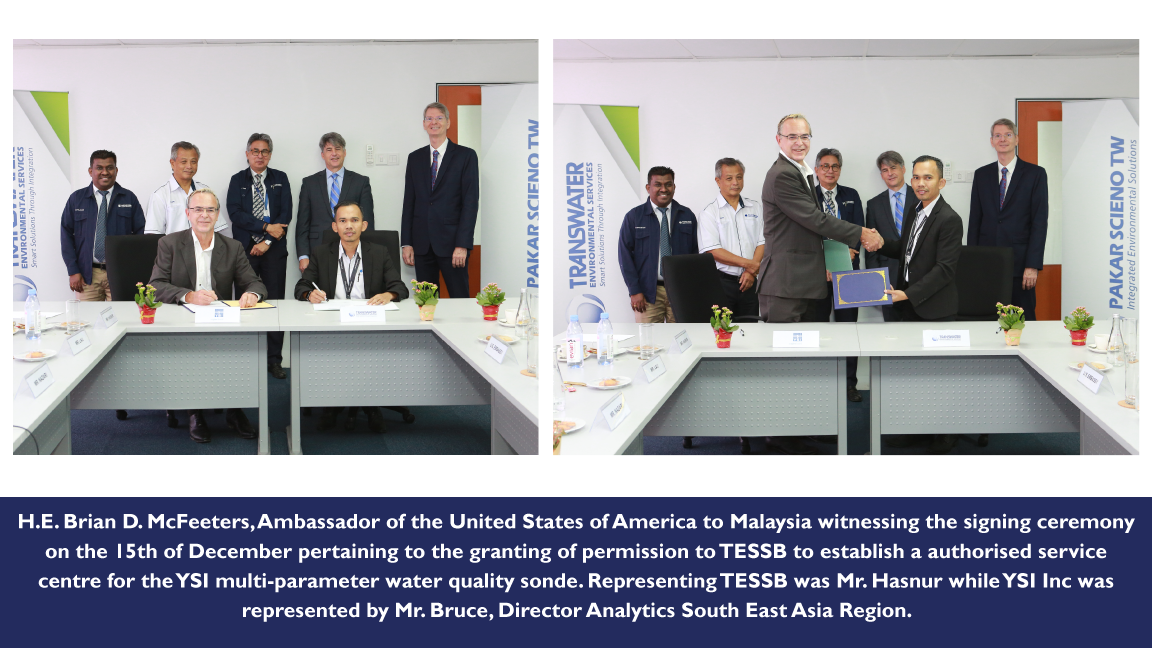 TRANSWATER Environmental Services Sdn. Bhd. (TESSB) is pleased to announce that YSI Incorporated has granted it permission to establish and operate an authorised service centre for the YSI multi-parameter water quality sonde.
TESSB is indeed well placed to operate the service centre given its expertise and long years of experience in applying this particular brand of multi-parameter sonde both in in situ measurements as well as in continuous monitoring mode.
Training and preparation of the necessary infrastructure is at its final stages and we will, in the very near future, begin operations.
We are fully committed to provide the very best professional service to our valued clients from both government agencies, NGOs and the private sector.