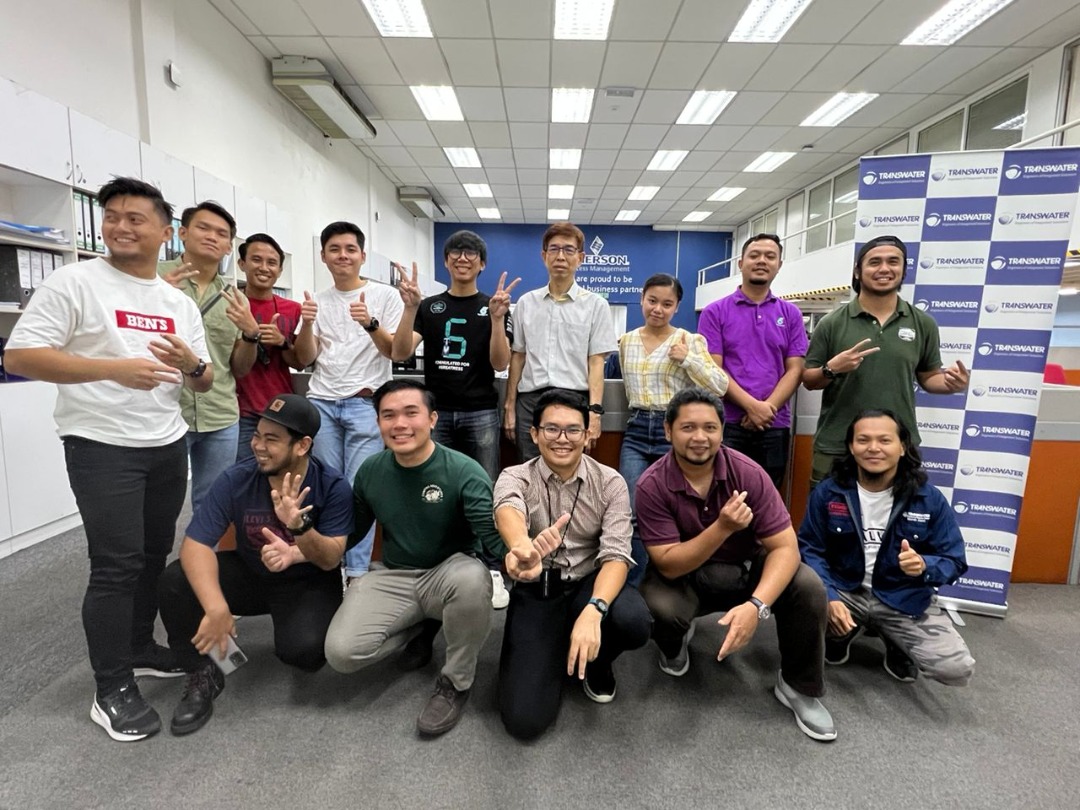 TRANSWATER recently held a training on courses 1751 & 1751 at our HQ, where the fundamental installation and operation of the FIELDVUE digital valve controllers were reviewed.
The students had opportunities to learn to mount and install FIELDVUE digital valve controllers to sliding stem and rotary control valve assemblies with practicing basic instrument design and calibration.
Mr. Jared from Emerson Singapore and Abdul Qayyum delivered the training to participants from PML, PCASB, MLNG and PFLNG.
With this training, participants can run valve link software calibration and diagnostic processes and establish an instrument database. Participants would use the valve link mobile programme to troubleshoot the digital valve controller and basic data interpretation had been covered in this course.