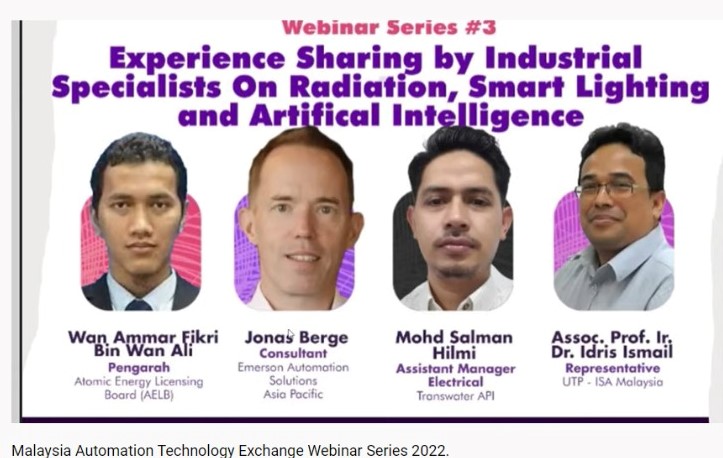 International Society of Automation (ISA) Malaysia in collaboration with Department of Electrical & Electronics Engineering, UTP together with UiTM and UTA has organised the Third (3rd) Malaysia Automation Technology Exchange Webinar Series 2022. The webinar was hosted on 28 September 2022 via MS Teams and YouTube Live session in UTP Official account.
The webinar features industrial specialist sharing their knowledge and insights on Radiation, Environment and Artificial Intelligence.
Thus, Mohd Salman Hilmi (salman.hilmi@transwater.com.my) from Electrical Department has been invited as a speaker in this session, together with speakers from Atomic Energy Licensing Board (AELB), Emerson Automation Solutions Asia Pacific and representative from UTP-ISA Malaysia. He delivers a presentation on "TRANSLIGHT SMART lighting solution and Application".
The recorded version of the webinar can be viewed at https://www.youtube.com/watch?v=7NEhVrkHAzs