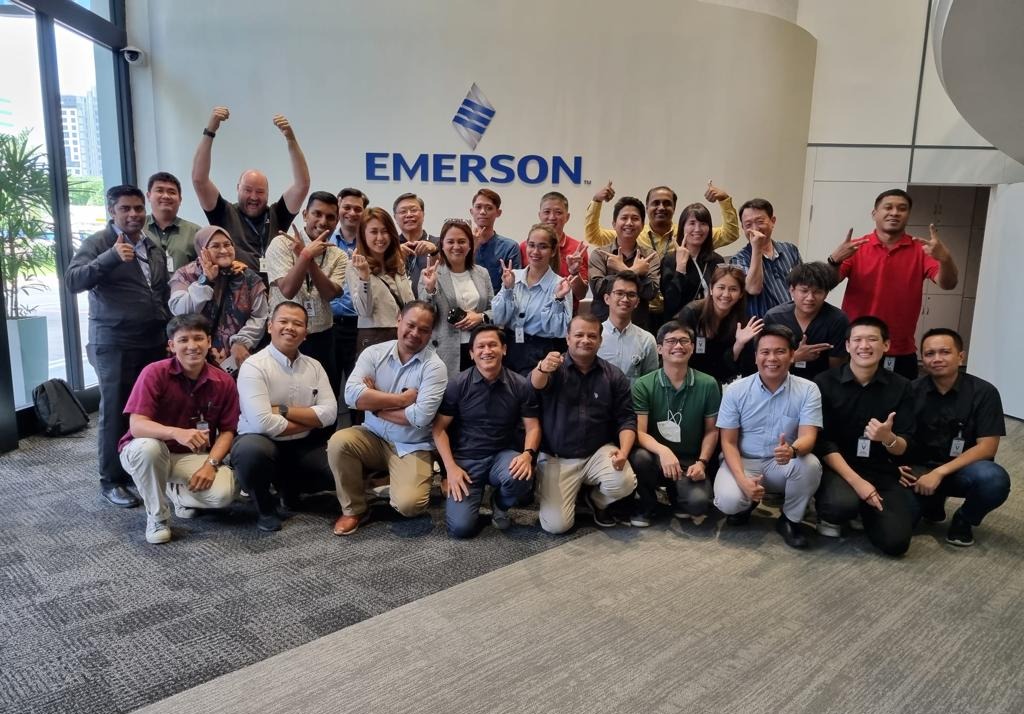 We are thrilled to share that our team at TRANSWATER recently participated in the Emerson Energy & Transportation Solution Sales Training held in Singapore from 20-23 Feb 2023. Our team members, including Mohd Hakim Samsuri, Hanizah Borhan, Izzul Syukri, and Foongven Thong had the opportunity to learn from industry experts and collaborate with talented individuals, all with the goal of delivering exceptional service to our customers.
We are proud to announce that Izzul Syukri was recognized as the best trainee at the training, which highlights our commitment to investing in our employees' growth and development. At TRANSWATER, we firmly believe in empowering our team members to achieve their full potential, and this achievement is a testament to our approach.
We look forward to applying the knowledge and skills gained from this training to continue providing our customers with top-notch service and solutions.