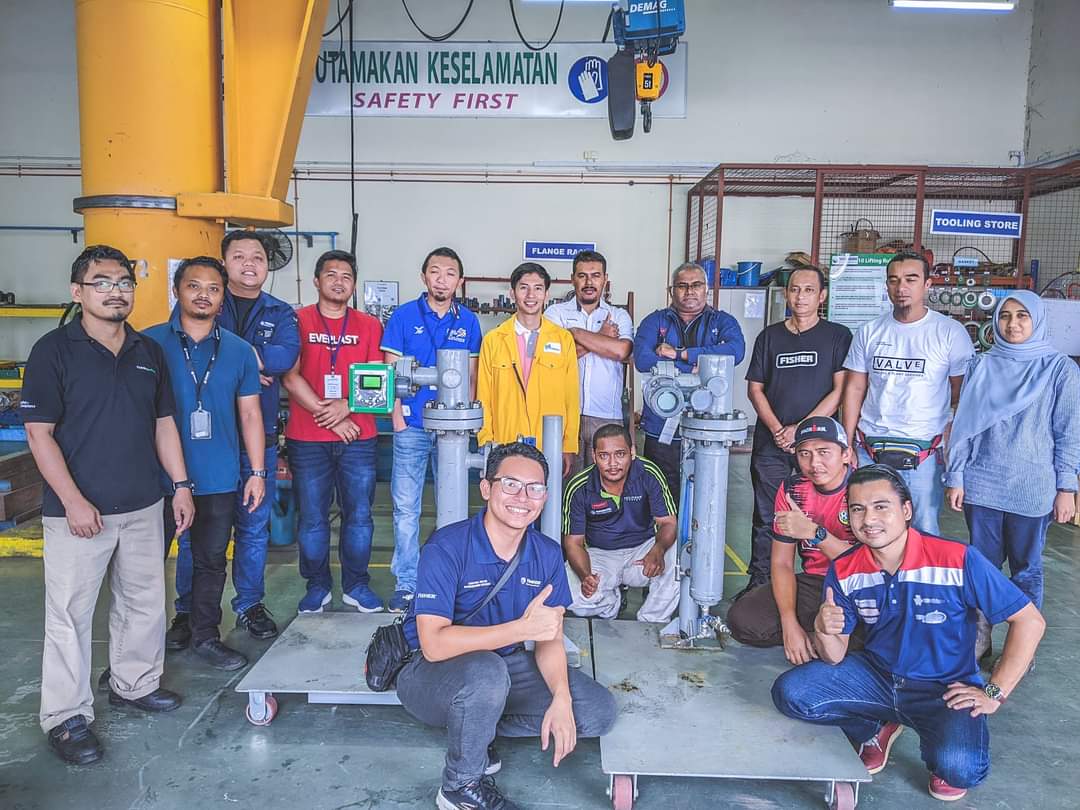 TRANSWATER has organised 2 sessions of introduction of DLC3100 Displacer Level Transmitter training on 16-17 and 23-24 November 2022 at TW East Coast Operation office in Kemaman, Terengganu.
The training is given to customers to help them improve their understanding of the fundamentals of displacer transmitters, application, calibration procedures for total level and interface and troubleshooting.
Our in-house trainers, Abdul Qayyum, Shahroi and Zakaria delivered the training to 6 participants from PrefChem, exposes participants to the new product displacer transmitter DLC3100 demonstration, which includes an LCD screen and a push button. They also experience the installation of a 249 displacer, a DLC3100 complete unit, total level calibration and interface calibration.