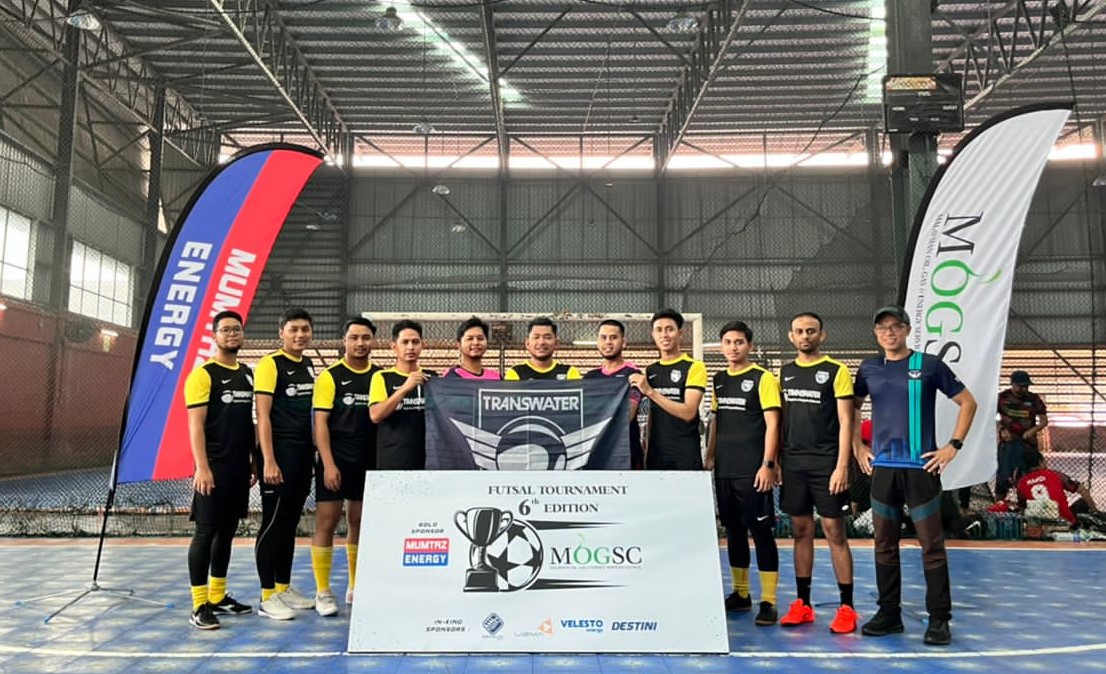 TRANSWATER Sport & Recreation Club (TSRC) took part in the 6th MOGSC Futsal Tournament 2022, which was held on 5th November 2022 at Futsal Hub, Ampang.
10 of our staff were selected and participated in this match to compete with professional teams. A special thanks to our in-house coach, Mr. Farid Azwan, who deserves special recognition for managing the players and their game strategies.
Our strong players gave a good fight towards the end of the match and faced a penalty shootout. TRANSWATER (2) vs MECIP (2) scoring 1-0.