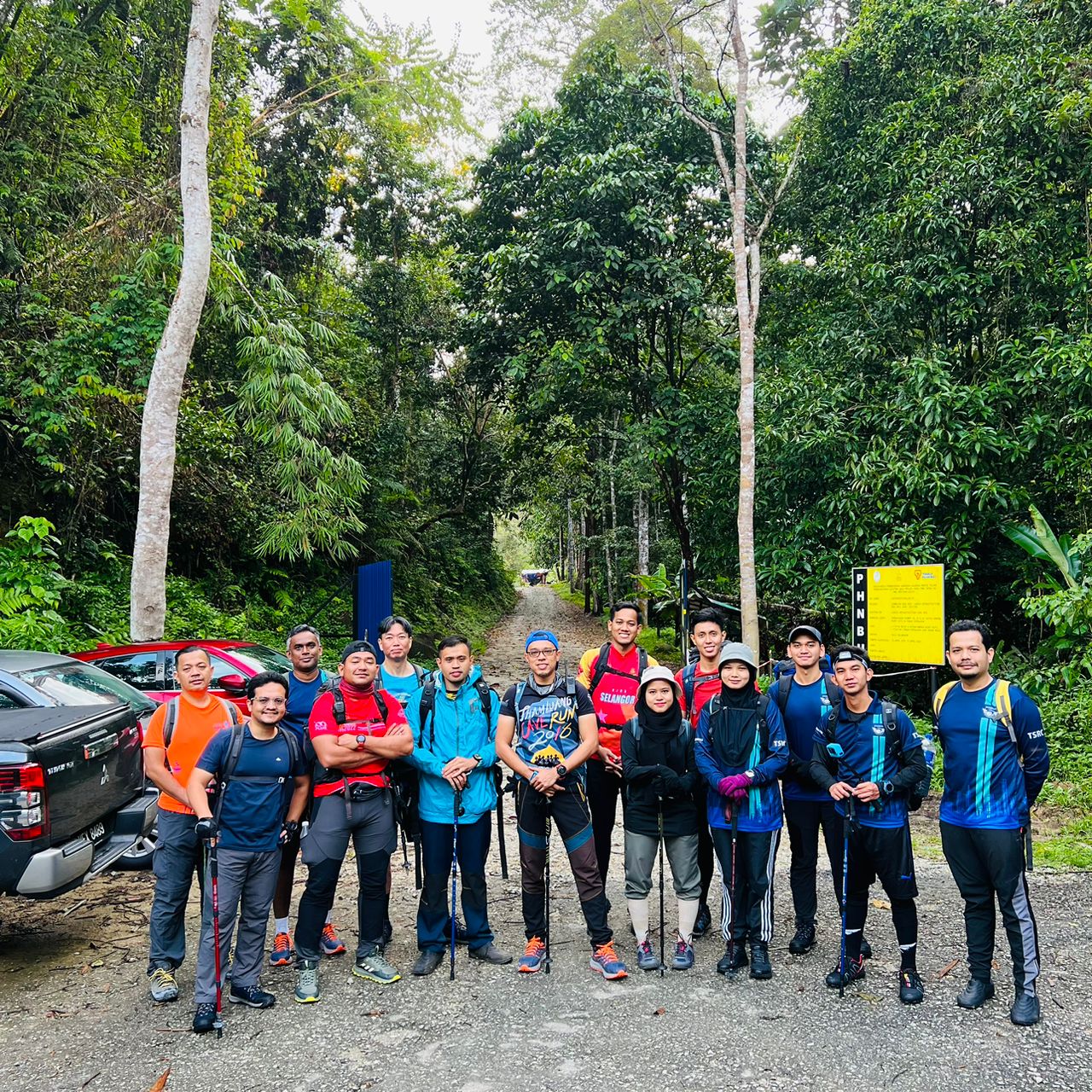 TRANSWATER Sport & Recreation Club (TSRC) has arranged a hike to Bukit Kutu, Selangor on 29 October 2022 as the next part of their preparation to be completed for the Mount Kinabalu expedition.
14 TSRC hikers successfully conquered Bukit Kutu, another challenging route yet a clear trail. Th hike took nearly eight hours to complete 15km with heavy rain during descending.
Malim Gunung's Mr. Fadi, Mr. Is and Mr. Boy guided the team throughout the hike. This hike was filled with fascinating trails and unpleasant weather, but they succeeded in completing it.