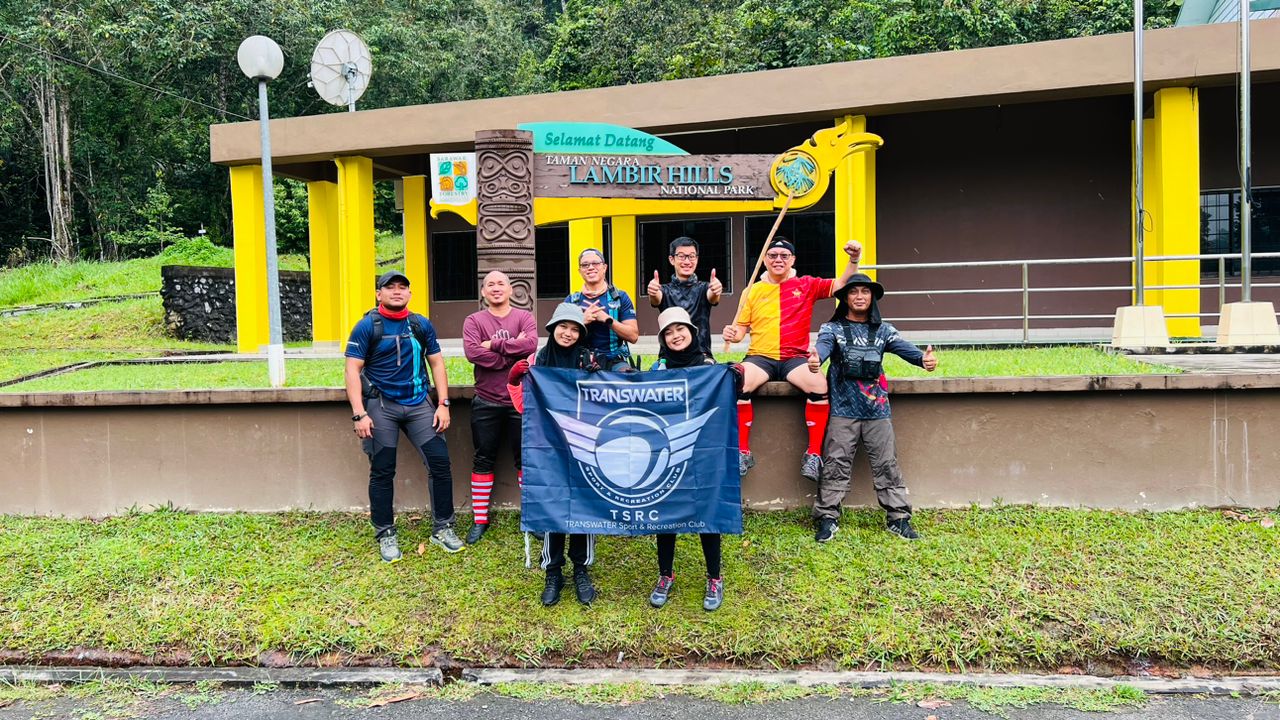 TRANSWATER Sport & Recreation Club (TSRC) organised hiking to Bukit Lambir, Miri on 22 October 2022 for their second hike to be checked for the Mount Kinabalu expedition.
Despite a 200-meter landslide, 8 TSRC hikers from EMO and CRO have conquered Bukit Lambit from the summit successfully.
The estimated hike back and forth was 8km but ended up hiking 23km for more than 10 hours. The Bukit Lambir trail was one of the most challenging that our hikers have experienced as it was full of varying difficult paths throughout the hike.
Starting the climb at 8am and ending it around 6.30pm says it all. It was unforgettable experience but our hikers handled it with a smile.