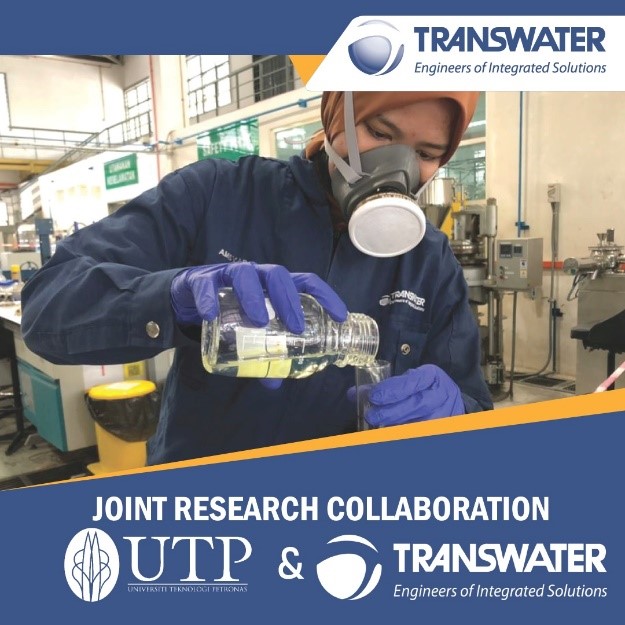 TRANSWATER is proud to announce that we are 2-time recipients of the esteemed Oil & Gas Services & Equipment Development Grant (OGSE DG) by Malaysia Petroleum Resources Corporation (MPRC). The aforementioned grants was awarded for Process Technology in 2021 and Catalyst Prototyping in 2022. TRANSWATER and Universiti Teknologi PETRONAS (UTP) began their cooperation back in 2013, through the Joint Research Collaboration Agreement (JRCA).
The world class facilities coupled with technical expertise provided by UTP, have resulted innovative breakthrough that lead to two filed patents. TRANSWATER and UTP jointly filed the Non Platinum Group Metal Catalyst patent in 2019, followed by the Process Technology (Innovative Naphtha Reforming Process Technology) patent in 2020. Further validation of our technology was from the European Patent Office in March 2022, through the filing of a PCT (Patent Cooperation Treaty).
Wherein the technology was deemed Novel, Inventive and has Industry Applicability, further reinforcing our desire to pursue international patent filing in over 15 countries. With the assistance from these grants, TRANSWATER is pushing to expedite an early launch of our game-changing technology that could bring large benefit to the industry.