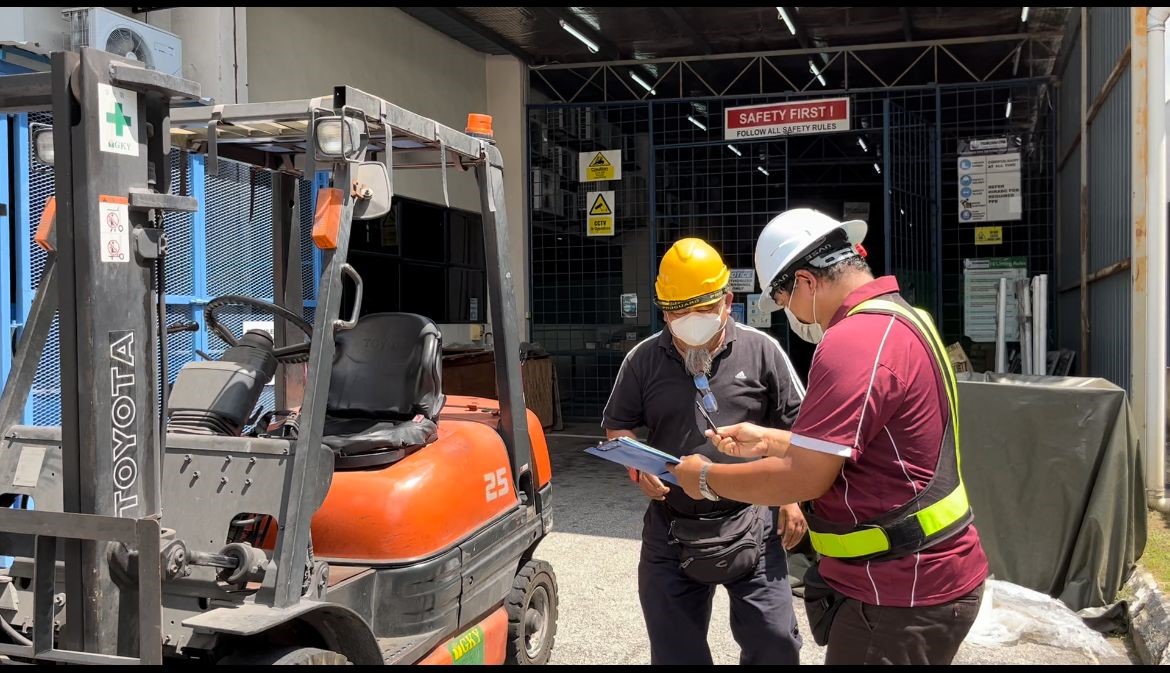 HSED has conducted a Safe Handling of Forklift Truck Training on 28 Feb 2022 at GOII attended by participants from SRO, GOII and ECO Kuantan.
The training exposed the participants on the causes and the effects of the accidents as well as the sensitivity on work safety. The training was also designed so that TW staff are able to identify the functionalities of forklift truck components while also carrying out inspections and operating the forklift safely.
During the practical session, participants were assigned to drive a forklift on a set up track and were evaluated during the driving test.  All of them passed with flying colours after the practical session.