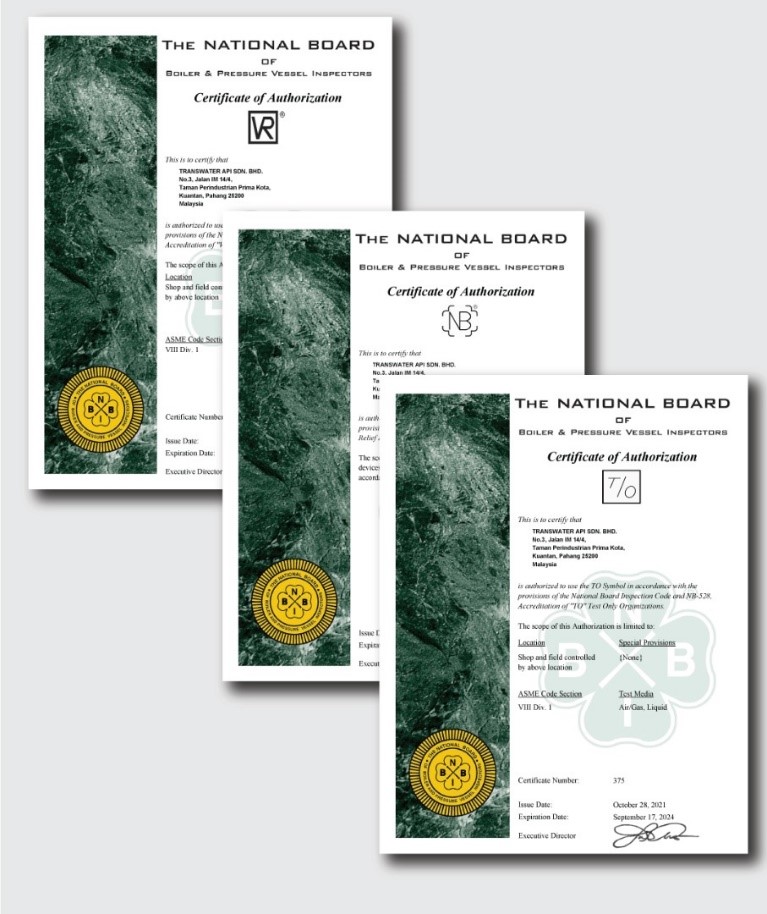 TRANSWATER Process & Plant Services (PPS) has recently completed the renewal audit & certification for its Relief Valve program by The National Board of Boiler & Pressure Vessel Inspectors (NB) and American Society of Mechanical Engineers (ASME). ASME Code Section VIII, Division 1.
TRANSWATER has also been granted the certification to locally assemble Anderson Greenwood Crosby pressure relief valves under the NB and ASME approved QC program. Initially NB & ASME certified in 2016, TRANSWATER has been a pioneer in the Malaysian relief valve industry.
Created in 1919, NB is an organization that develops the standards, training programs, as well as certifications that promotes greater safety to life and property through the uniformity in construction, installation, repair, maintenance, as well as the inspection of pressure equipment.