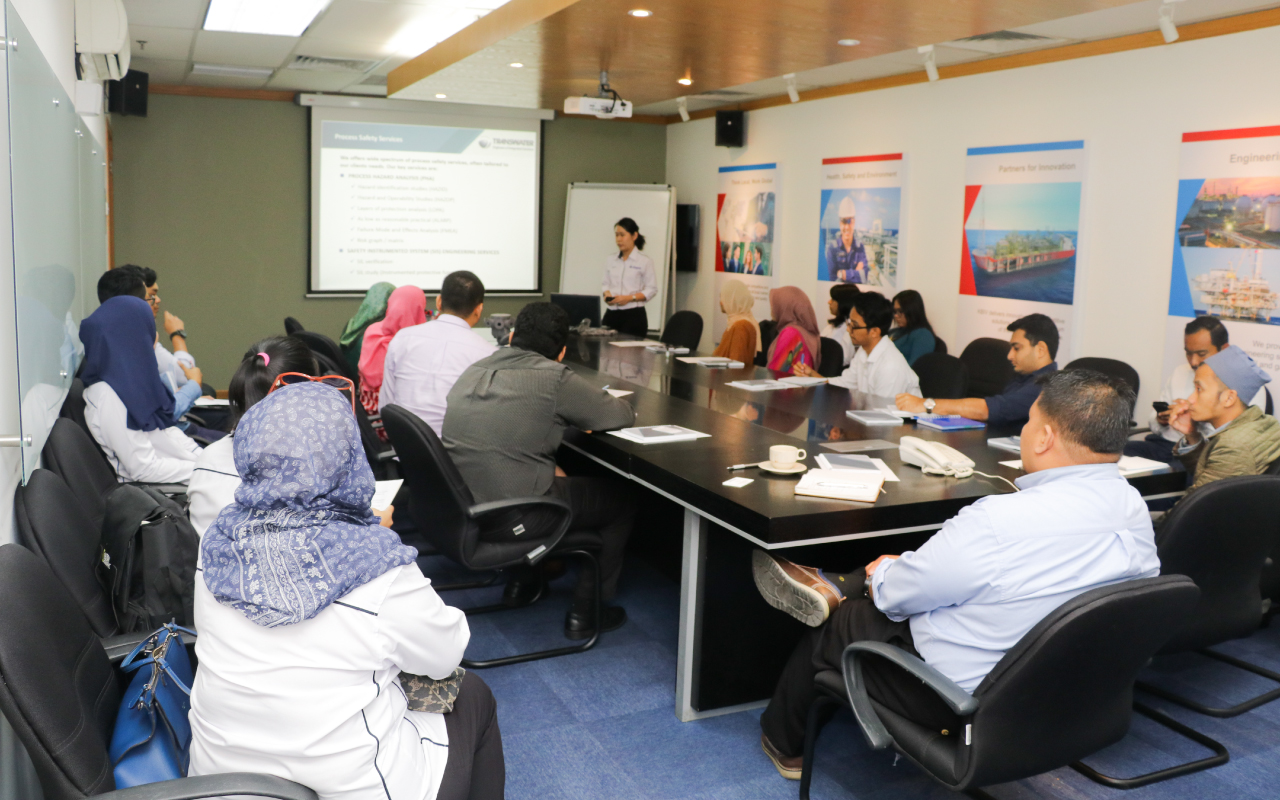 TRANSWATER organized the Consultant Engagement Session at MMC Oil & Gas Engineering, Menara Tokio Marine, Kuala Lumpur on 8 August 2018.
The event was participated by the consultants from different background comprising of Instrument Engineering,Process Engineering, QHSE, and Mechanical. Five topics were presented during the session including Valve, Mechanical, Process Engineering, Flow Measurement and Environment.
According to Ahmad Firdaus, Senior Engineer at MMC, "we are looking forward to have more of the sharing session with TRANSWATER in future. We acknowledge that TRANSWATER has the expertise in all areas".
The Consultant Engagement Session is the continuous program aiming at introducing TRANSWATER's new technologies, product and services to the oil and gas consultant.