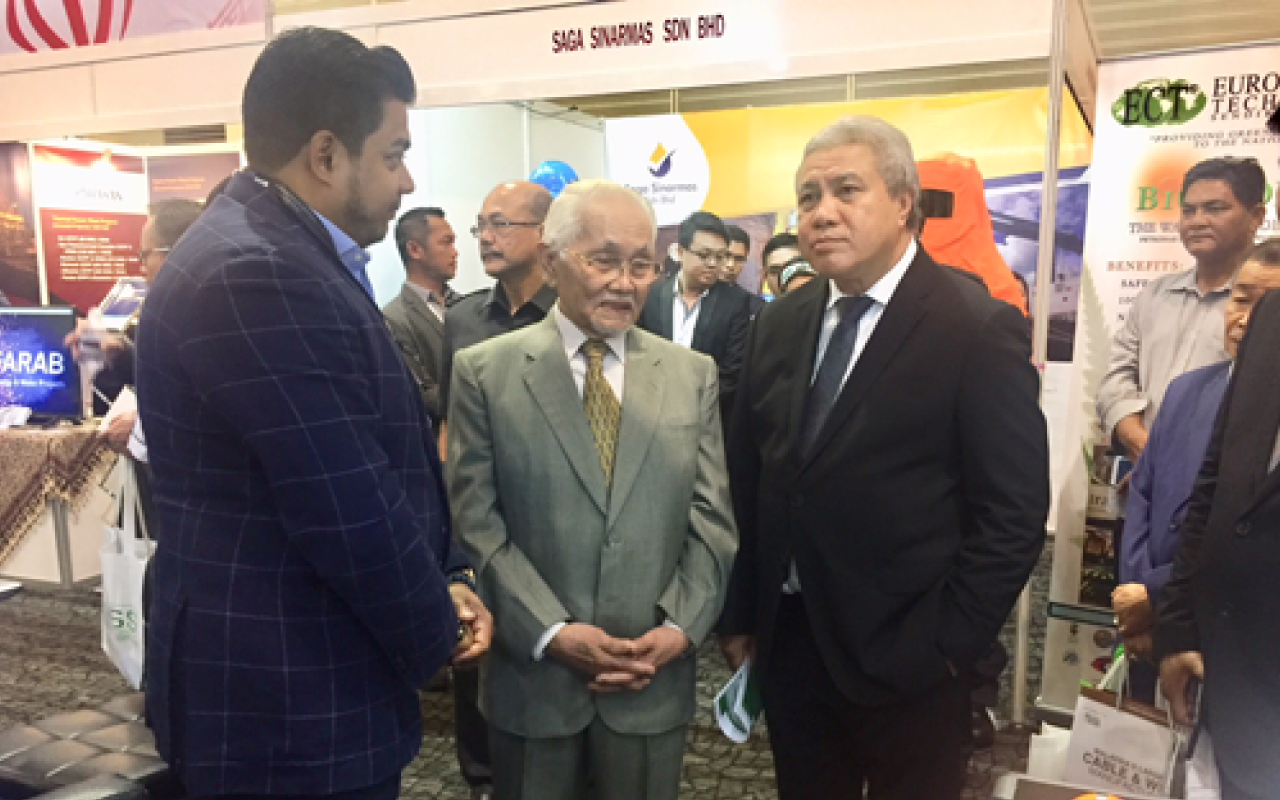 TRANSWATER participated in the IEW'18 exhibition that was held from 23 to 25 January 2018 at Borneo Convention Centre, Kuching.
Products that were showcased by TRANSWATER were Emerson Final Control (Tartarini, Vanessa, Anderson Greenwood, Crosby, KTM and Keystone), KHJ LED Lighting, Accuflow Multiphase Flow Metering, Daniel & SICK, Thermofisher CEMS and Process Engineering.
The objectives of our participation among others are to enhance TRANSWATER recognition and existence in East Malaysia and to position TRANSWATER as a solution provider in the oil and gas industry. In addition, we also aimed at creating awareness on our latest products and services and simultaneously to increase sales lead in East Malaysia.
It was a great honour for TRANSWATER when Tuan Yang Terutama (TYT) Yang di-Pertua Negeri Tun Pehin Sri Abdul Taib Mahmud visited our booth and TYT was briefed on our business activities in Sarawak by En. Muhammad Hizwan Harryzan.